By Devin Weikert                                  2/28/2018
The field of technology is broad and constantly expanding due to new ideas and innovations every day. You can't scroll through any news feed in today's world without seeing videos of all types of creative projects. This is a byproduct of the constantly evolving community of makers. While craftsmen and tinkerers have existed for numbers of years, a new era of makers began in 2005 with the conception of the "maker movement." As involvement of technology in everyday life increases exponentially, implementation of maker spaces and encouragement of learning by creating is becoming much more common. According to a New Media Consortium Horizon Report from 2015, "maker spaces are expected to be increasingly adopted by schools in one year's time or less to make use of mobile learning and cultivate environments where students take ownership of their education by doing and creating."
Electrical engineer/computer scientist and certified tech geek Limor Fried is one of the many intellectuals pushing the boundaries of both technology and women in STEM careers. In 2003, Limor Fried got her Bachelor of Science in electrical engineering and computer science from Massachusetts Institute of Technology and later returned to get her Master of Engineering in electrical engineering and computer science. Limor, also known by her online alias "Ladyada," is a leader of the technological side of the maker movement. She made a name for herself through her now multimillion dollar company that she started in 2005. Her company, Adafruit Industries, was founded with the goal of using the internet to make information about electronics and designing projects readily available to encourage others to join the maker movement.
Fried is making waves in more communities than just the maker space. In 2011 she became the first woman to grace the front cover of Wired Magazine, one of if not the most popular technology magazines.  Her company has been ranked as the top manufacturing company in New York and eleventh of the top twenty in the United States. She was also named Entrepreneur of the Year in 2012 by Entrepreneur Magazine due to her success with Adafruit industries because of her decision to let the company grow organically with the maker movement. Fried enforces this notion of an organically growing company by continuing to incorporate a blog, forum, and weekly videos into the company's main website.
Ladyada's success came from noticing and capitalizing on the increased interest in do it yourself, or DIY, projects related to engineering. Fried says "you've always been able to read about other people's projects and watch them on TV," but the internet removes the "separation between you and what was done." Her website encourages and thrives on the sharing of short instructional videos and ideas about engineering projects. Limor describes her company as "an educational company that just happens to have a gift shop at the end."
Fried has established herself as a capable icon and role model for young women looking to move into the male dominated fields of science, technology, engineering, and mathematics. Her company's mission statement stresses the importance of learning electronics because of her prediction of the prominence of the field in the future. While she has shown support for educating young girls in math and science, nowhere on Fried's website or interview quotes will you find her directing her work towards women. Fried is frequently mentioned in lists of the most influential women in technology and engineering fields but she prioritizes her mission to spread knowledge of electronics as widely as she can. Regardless of whether you are a man or a woman, Limor Fried is an inspiration. Her story is a shining example of how to turn a hobby or pastime into a multimillion dollar company. She spends her time tinkering with electronics and computers creating cool gadgets and interesting devices that inspire others to do the same. People of any age or gender can use her website to both buy starter kits to learn and see others creations so they can build off of them.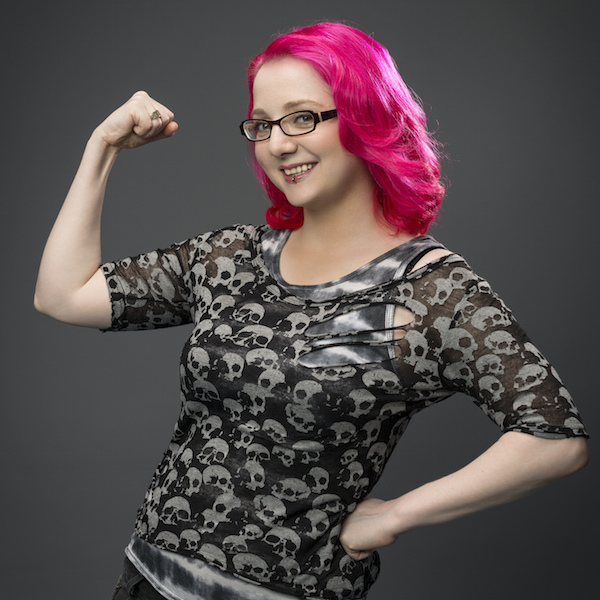 What truly makes Limor Fried special is that she pioneered the "maker movement." Fried's unique and impressive addition to the revolution that has come so far since its conception in the early 2000s is a combination of electrical and computer engineering. All it takes to be inspired by her ingenuity is spending a minute scrolling through all the project ideas and kits she has designed with the goal of spreading the do it yourself project culture and educating the general public. Adafruit Industries sells project kits that span everything from teaching basics to challenging professionals. Unlike most companies, Limor's Adafruit not only allows but full heartedly encourages customers and fellow tinkerers to add to or alter the end products of their kits. Everything about the company contributes to Limor's goal of fostering the best community to spread and teach information about electronics and computer engineering.
The maker movement has not permeated into the school system and other parts of life as much as some may have projected around 2010, but evidence of its progression can be seen everywhere. Robotics programs are becoming more popular and populated in schools all over the country and the number of people interested in products like Adafruit's electronics kits is still increasing. Limor Fried and all other makers like her know the world will be watching as their movement continues to expand its outreach through the youth of America.