Research Overview
As a second year PhD student in Dr. Gregory Sawicki's laboratory at the Georgia Institute of Technology, I am currently interested in exploring the biomechanics associated with use of lower limb prosthetic and assistive devices.
---
Post-baccalaureate
At Walter Reed National Military Medical Center, I worked as a research engineer on studies to understand biomechanical differences between individuals with and without lower limb loss. Specific projects include:
Evaluating the influence of prosthetic foot stiffness on weighted walking in persons with transtibial (below-knee) amputation
Understanding differences in trunk and pelvis motion during 90 degree turns across levels of lower limb loss
Assessing the efficacy of a visual feedback task for reducing impulse (force on ground over time) on one side of the body
Development of a real-time game for training of trunk-pelvis control using an instrumented wobble chair
The summer after graduating from Brown, I was also an Early Drug Discovery intern at Abbvie. There I screened anti-inflammatory drugs and evaluated antibody trafficking.
---
Undergraduate
During my time at Brown University, I worked in a number of labs on projects spanning the spectrum of biomedical research.
At the Providence VA Medical Center, I completed my honors thesis and capstone project under the direction of Dr. Susan D'Andrea on the topic of augmented and virtual reality for gait retraining. In particular:
I compared performance changes of able-bodied individuals as a result of obstacle course training in augmented reality and virtual reality environments
I evaluated whether scaling of virtual reality obstacle course parameters to user dimensions influenced in-game outcomes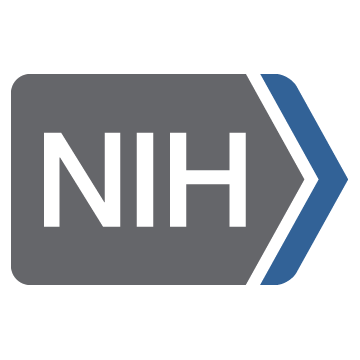 Through the National Institutes of Health Biomedical Engineering Summer Internship Program (BESIP), I worked as a summer intern at Walter Reed. While there my responsibilities included:
Implementation of a laser guided walking system to generate repeatable "freeform" walking paths
Assessing differences in the biomechanical strategies used by individuals with and without transtibial amputation during 90 degree turns, 180 degree turns, stopping and starting tasks during walking
As a summer research assistant at the Brown University Advanced Baby Imaging Lab I:
Assessed differences in brain myelination from MR images in children exposed to smoking and drinking in utero
Assisted in collecting whole night EEG data to assess changes in brain activity as a result of sleep deprivation in children
As a summer researcher in the Brown-HHMI Summer Scholar Program I:
Designed a DNA construct to use fruit flies as a model for Charcot-Marie Tooth Disease
Developed and executed a crossing scheme for generating a line of fruit flies with two mutations associated with ALS
As a student in the year long HHMI Phage Hunters Course I:
Isolated, enriched, and extracted the DNA of a bacteriophage (bacterial virus) new to science, and annotated the viral genome of a novel bacteriophage.
Used regulatory elements in bacteriophage genomes as an evolutionary classification scheme